"Thank you for helping me get better and get home to be with my family."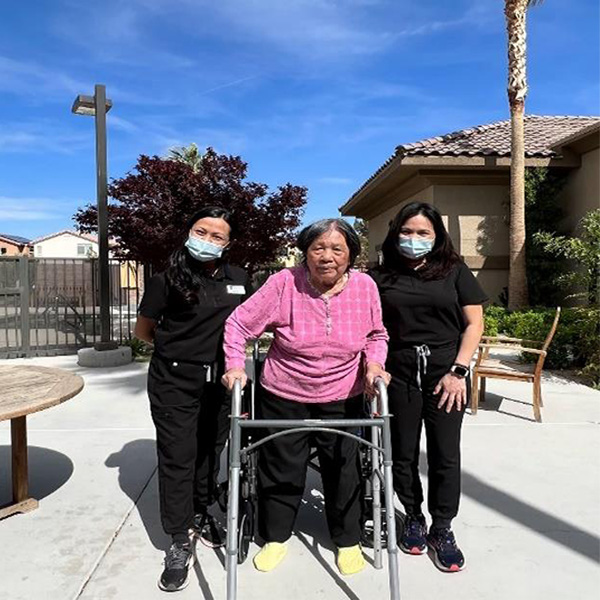 Ms. Jingfen Liu presented to Spanish Hills Wellness Suites with a complex medical history. She was initially at another rehab facility recovering from a recent hip surgery, but due to continued complications returned to the hospital for further medical management.
At the beginning of her stay with us she was bedbound, deconditioned, in constant pain, and showed no signs of engagement with staff.
After weeks of hard work, she quickly bounced back with the help of our therapy team and her supportive family. She has made significant functional improvements and is now walking with her walker, performing her self-care tasks on her own, and safely eating and drinking her favorite foods again. She enjoys the spring weather and is energized when we incorporate the outdoors during our therapy sessions.
With her continued hard work, she is very close to being able to safely return home with her family.