"I can't thank the therapy team enough for all their hard work and believing in me. I am getting stronger everyday and will be back home soon."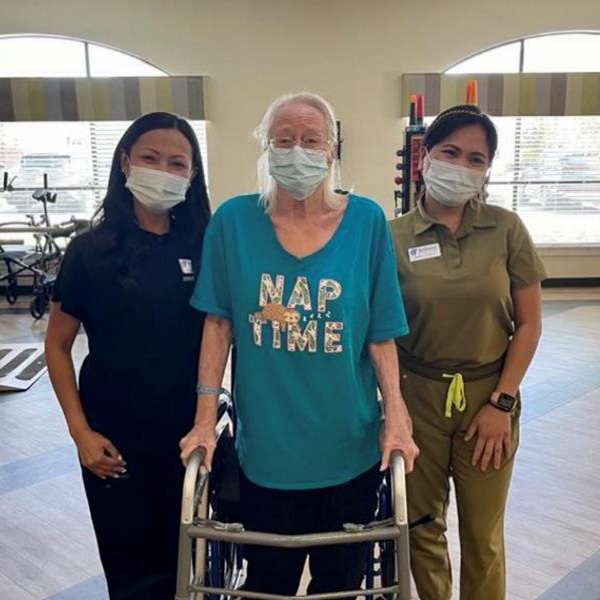 Ms. Roberta Dupuy was admitted to Spanish Hills following hospitalization from Covid related complications. She arrived very weak and deconditioned and was very fearful in the beginning that she would not get better because she had lost the ability to transfer on her own and was unable to stand.
Our Therapy Team quickly got to work and developed a treatment plan to address her functional deficits. Ms. Dupuy has worked very hard and with time has been able to make great functional gains.
Ms. Dupuy is now able to get up on her own, walk with a walker, and performs her activities of daily living and selfcare independently. She continues to make significant progress and is very close to being able to safely return home.