"Thank you to all these amazing people for giving me my life back."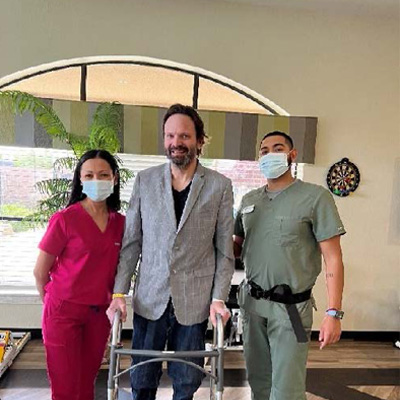 Mr. Toth suffered an acute CVA in November 2022. Prior to that he lived alone and was independent in all aspects of his daily living and functional mobility.
When he arrived at Spanish Hills, he was barely responsive, unable to communicate or speak, and was dependent on staff for all mobility and selfcare. For six months he never refused a therapy session and always looked forward to working with his therapy team.
Due to his consistent effort and determination paired with the help and support of his therapy team and nursing staff he has made an amazing comeback. He is now able to walk independently with a walker, manage his self-care routine, and effectively communicate his needs.
Mr. Toth has inspired all those around him with his success and is set to discharge to an assisted living community.