Success Story – May – George Fischer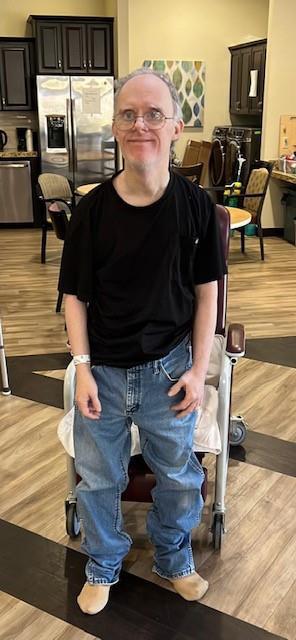 George was admitted to Spanish Hills after ongoing complications with Covid. At arrival, he was bed bound and required substantial assistance for all daily tasks and was unable to eat or drink. Motivated to get down to the gym each day and interact with staff and other patients during his therapy sessions allowed him to make consistent progress. After nearly two months of dedication, he is now able to stand and walk independently, manage his selfcare routine, and eat some of his favorite foods again. Furthermore, George in thriving with social engagements daily, coming to the gym to see all his friends, dancing with staff, playing games, participating in community activities and communal dining.
George is truly a great success story showcasing when nursing, therapy, and the patient all work towards a common goal we can achieve life changing results.