Success Story – Oct – Mr. Foti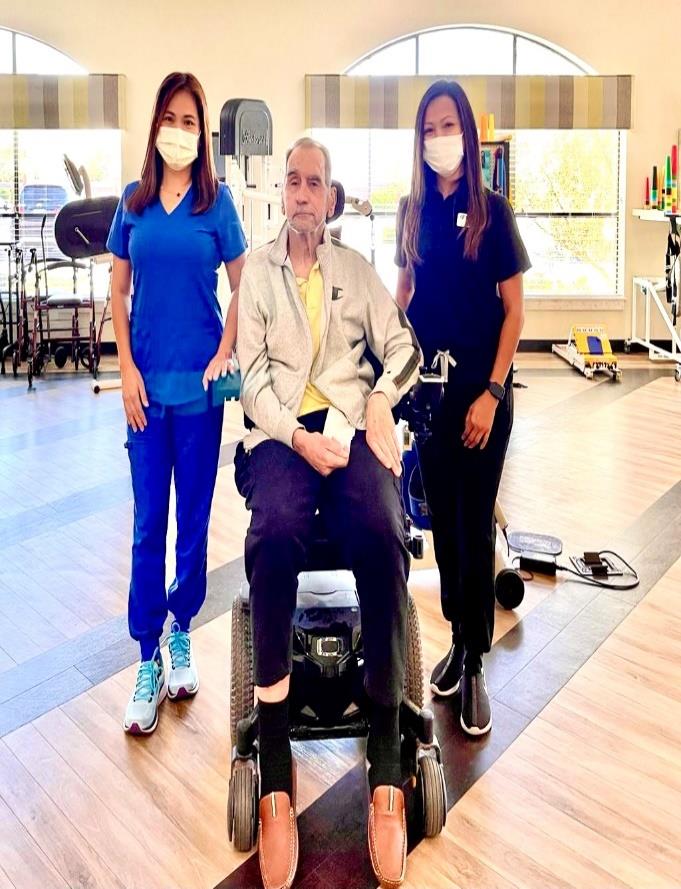 Mr. Foti came to Spanish Hills Wellness Suites over two years ago, functioning at modified independence level.
His recent hospitalization caused him to be bed-bound and totally dependent with ADLs and mobility for almost 7 months.
With the support and collaboration between therapy and nursing teams, along with Mr. Foti's determination and hard work, he was able to improve his strength and establish his previous daily routine and safely navigate the facility with his powered wheelchair again at a modified independent level.